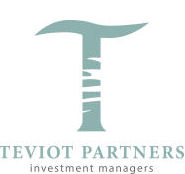 Teviot Partners focuses on uncovering value among small UK listed companies. The VT Teviot UK Smaller Companies Fund is a portfolio of the best value opportunities. With over 20 years' investment experience, we are committed to utilising our acquired knowledge, and reputation for original and rigorous analysis, to capture value for our investors. We believe a small, focussed asset manager is well placed to navigate this illiquid asset class.
The investment objective of the VT Teviot UK Smaller Companies Fund is to achieve a total return (of growth and income, after fees) greater than the Benchmark Index over the long term. The Fund will seek to achieve its investment objective by investing in a diversified portfolio of companies which shall primarily consist of small UK quoted companies.
For more information on Teviot Partners, please visit
www.teviotpartners.com or contact us at info@teviotpartners.com
Share Classes:

The latest net asset value per share is as follows:
Net Accumulation
170p
Net Income
154p
Net Asset Value as at 12:00 on 9th June 2023.
The fund's valuation point is 12.00 every business day.
Past performance is not necessarily an indication of future results