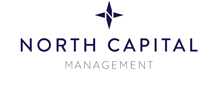 The investment objective of the Fund is to achieve capital growth over the long term (5 + years).

The Fund will seek to achieve its objective by investing at least 80% in collective investment funds (such as OEICS, Unit Trusts and Investment Trusts, and which may include funds managed and/or operated by the ACD or Investment Manager) which will provide exposure to equities.

The Fund may also invest in equities, fixed income, money market instruments, deposits, cash and near cash.

The Fund will be actively managed. The funds which it will invest, will be selected based on the Investment Manager's assessment as to wider market conditions and, which investments will best assist in achieving the Fund's objective.

Save as noted above the Fund will not have any particular geographic, industry or economic sector focus and as such weightings in these may vary as required.

The latest net asset value per share is as follows:
Class A Accumulation
120p
Net Asset Value as at 12:00 on 9th June 2023.
Past performance is not necessarily an indication of future results