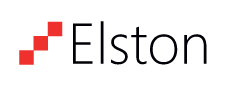 The investment objective of the Fund is to track the performance (before fund fees and expenses) of the Elston Liquid Real Assets Index.
The Fund will invest in a diverse range of instruments, predominantly (80%+) in index-tracking Exchange Traded Products in the same proportion as the Benchmark Index. However, there may be times when the Fund will not replicate the Benchmark Index due to portfolio construction constraints (i.e the proportion of the fund invested in certain assets may need to vary from that of the Benchmark Index to ensure compliance with UCITS rules); turnover constraints (where the manager considers it is in the best interests of investors not to change the holdings of assets to track the index); and liquidity management considerations (which may mean that the Fund holds some cash which the Benchmark Index may not to ensure adequate liquidity).
As the Fund seeks to track the performance of the Benchmark Index (before fund fees and expenses) it is heavily influenced by the Benchmark Index with weightings of the Fund being continuously compared to the weightings of the Benchmark Index, and a tracking error will be targeted of <3%.
The Fund may also invest in equities, fixed income, collective investment schemes (including those managed and/or operated by the ACD), money market instruments, deposits, cash and near cash.
The Fund is passively managed.
Save as noted above, the Fund will not have any particular geographic, industry or economic sector focus and as such weightings in these may vary as required.
The Fund may hold derivatives for Efficient Portfolio Management purposes (including hedging) (although such use is expected to be limited).
The latest net asset value per share is as follows:
Class A Accumulation
98.2253P
Net Asset Value as at 12:00 on 20th January 2022.
Past performance is not necessarily an indication of future results