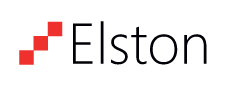 FUND OBJECTIVES
The investment objective of the Fund is to track the performance (before fund fees and expenses) of the Elston Multi-Asset Income Index. For detailed information, please refer to the Key Investor Information Document.


WHY THIS FUND?
The fund generates a monthly income from a diversified source of income-generative asset classes, such as dividend-paying equities, bond and property.
The fund invests across a balanced mix of asset classes with a 60% allocation to equities and a 40% allocation to property, infrastructure, bonds and cash.
The equity allocation of the fund focuses on exposure to high quality companies meaning they have maintained or increased regular dividends consistently over time.
KEY POINTS
Diversified monthly income
Balanced multi-asset approach
Focus on quality dividends
Assessment of value statements are published annually for this fund - These reports are useful to give an overview of how the Fund has performed in comparison to industry comparators.
The latest net asset value per share is as follows:
Class A (Accumulation)
99p
Class A (Income)
91p
Net Asset Value as at 12:00 on 6th December 2023.
Past performance is not necessarily an indication of future results
Questions and Queries
For frequently asked questions or further information about your holdings or this fund please:
Email the Fund Team elston@valu-trac.com or call us on: 01343 880 344 and quote the fund name.